Ho hum, back to work tomorrow. It has been a lovely, pottering kind of weekend, mainly taken up with cooking and little jobs, and I don't want it to end. Andy worked yesterday morning, so I made Jamie Oliver's Lemon Drizzle Cake, samosas and granola while he was out. I have to say that the cake was fine, but I'll be going back to my tried and tested (many times) Good Housekeeping recipe from now on. It's the first Jamie cake I've made, and I'm not sure I'll be doing another as it was a bit heavy and doughy.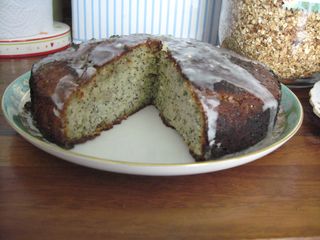 I've been meaning to make samosas for ages, and they were fiddly but scrummy. My parents live next door to the woman who wrote the Ladybird cookery books, and when we were growing up she would bring round all sorts of yummy stuff that she'd made that her family wouldn't eat (imagine being a cookery writer and having a house of fussy eaters - ironic). We did very well out of her, but the things that stick in my mind were the samosas. They were amazing - mine weren't quite that good, but still not bad.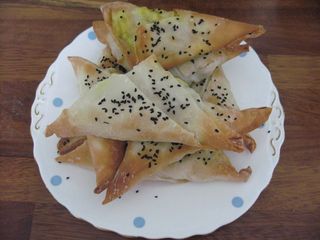 The granola is a favourite recipe that I make tons of as we all like it and it is a relatively healthy breakfast, and is fab topped with blueberries.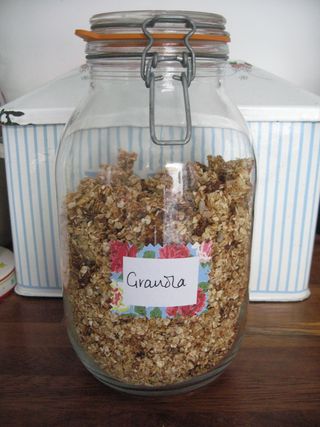 Granola
1lb Rolled Oats
Half a cup of sesame seeds, sunflower seeds, wheatgerm, dried coconut, milk powder, chopped nuts and honey (you can add other bits according to your tastes)
Third of a cup of vegetable oil
Mix ingredients together. Spread on a baking sheet (or 2) and cook for 30 mins on 140C, 300F. Remove from sheet immediately. Cool and store in an airtight container. Enjoy.
We went to one of my favourite gardens yesterday afternoon - Hidcote near Broadway. We joined the National Trust in the Summer and are trying to make the most of it before the season ends. The gardens were as amazing as ever - masses of colour, mainly from dahlias, hydrangeas and tiny cyclamen. Unfortunately all the photos were taken on Andy's new camera and I can't work out how to access them, so here's a pic I pinched from Google Images (http://www.beenthere-donethat.org.uk).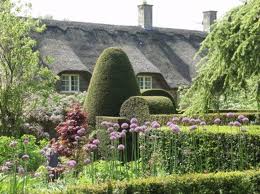 Today has been more of the same really. I made a roast chicken and all the trimmings - my first of the season, as we usually have a roasted chicken with salads in the Summer. Whilst it was in the oven I decided to cover my Swan Vesta matches in something a little more tasteful. Don't ask me why. It doesn't make any difference to striking them to light candles, but they look pretty in a jar! (Please ignore the glue splodge on the table - I did wipe it up afterwards!)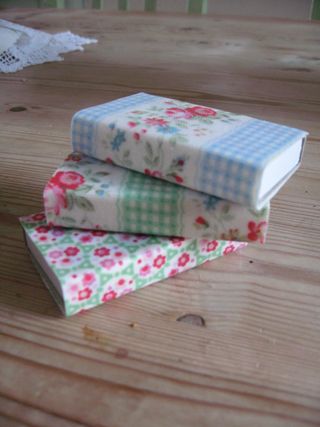 I also found a spot for this lovely that I recently won on eBay. I haven't updated it yet, although Grace did say we may just as well leave the 'alcool' button on blue!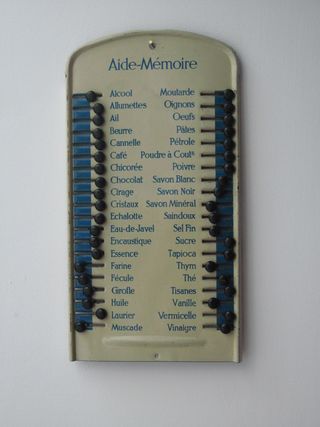 I left the girls alone in the kitchen making jammy buns this afternoon, so we are well and truly laden with baked goods. No bad thing, except for the diet. They are getting very good at cooking unsupervised, but I do have to leave the room and not look back. The mess and chaos is more than I can bear if I'm anywhere in sight, and I feel compelled to step in, much to their annoyance!  
Well, I hope you all have a happy Monday. Not long till the weekend!! XX