Does anyone else suffer from it? I love reading other blogs, and I find so many of them really inspiring, but also at the same time I find it hard to write about me and what I'm up to. My business is going really well and I am looking to boost it even more, but I feel a bit self-conscious promoting it here, especially as my blog never started out like that - it was just a so-called 'lifestyle' blog - a bit of all sorts.  My Instagram account has almost taken over from this blog - I love the fact it is instant and quick - unlike blogging, which takes time to edit photos, write and plan.
I feel I have lost my way a little bit with this blog, so I am going to try to get it back to how I want it to be - a diary of sorts of the things we are doing, the things I am making, the places we are going to, and occasionally the things I am selling. One big part of my blog has always been my house. It may not be the biggest house, or the most well finished, or (certainly not) the tidiest, but it reflects who we are and I love it.
This is my favourite room in the house - the kitchen. I love the jelly mould lights, the creaky bench and the car boot table. I don't love the dog bed, cleaning the floor or the twigs the pigeons keep dropping on the roof.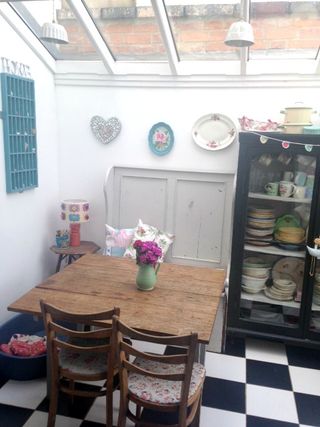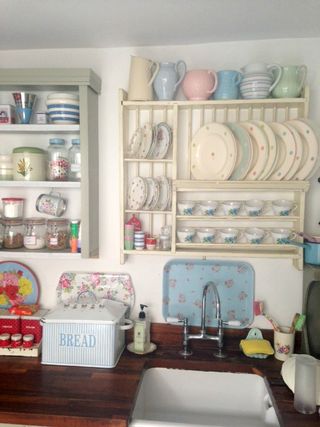 Some of my collection of jugs (I currently have 67 apparently, but who's counting?!)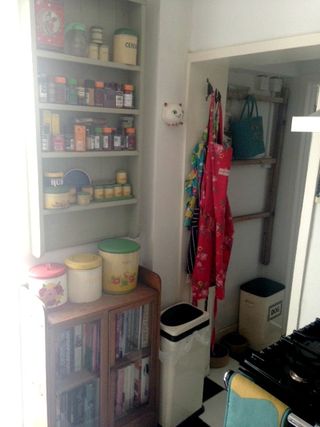 Aprons and tins...and a bin.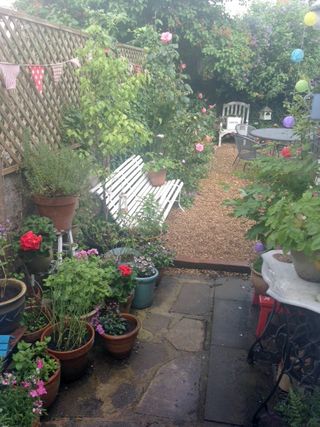 And the view from the kitchen door - even pretty in the rain.
Normal service should (hopefully) resume soon.